8:45 am - 9:00 am


Webinar Waiting Room Opens
9:00 am - 10:00 am


Task Force for a Resilient Recovery – Bold Moves to Guide Recovery Spending

The Federal Government has described the COVID-19 pandemic as "the challenge of our generation." A budget deficit of $343 billion is expected for 2020-2021, and Canadians are bracing for the greatest economic contraction experienced since the Great Depression. As the Federal Government considers its recovery and stimulus spending program, it is presented with an opportunity to align its spending with the objectives of resiliency and climate risk. For this reason, a cross-section of thought leaders in the fields of finance, policy, and sustainability formed to join the Task Force for a Resilient Recovery. Its mandate was to develop high-level guidance on how recovery spending should be directed in a way that fosters long-term economic growth while advancing Canadian interests in resilience and climate change. This panel will discuss the reason to pursue a resilient recovery, the five key recommendations emerging from the Task Force (or "five bold moves"), as well as the lessons that COVID-19 can teach for future tail risk events. Participants can read the report and learn more about the Task Force at: https://www.recoverytaskforce.ca/.
10:00 am - 11:15 am


Risks and Opportunities for the Capital Markets

One of the inevitable consequences of climate change is that the natural defenses will be overwhelmed and some risks, along the shoreline, woodlands, and other areas may become uninsurable. As an industry our choice will be to accept these consequences or do something to reduce the impacts of Climate Change. A handful of insurers, reinsurers, and capital markets are supporting the public sector in developing resiliency bonds intended to promote sustainability and risk reduction strategies. This session will look at the ILS sector's view of climate change and discuss some of the newer products used by the industry together with organizations like The Nature Conservancy to promote resilience.
11:15 am - 12:30 pm


Innovative Insurance Strategies from Low to Middle Income Countries and How to Apply Them in Canada

Costs related to extreme weather events are increasing and could cost Canada $21-$43 billion per year by 2050. As extreme weather events escalate, preparing Canadians will require effective emergency and infrastructure planning that can adapt to changing risk equations. The insurance industry, the not-for-profit sector, academia, and all levels of government will need to work together to shift mindsets toward prevention, risk mitigation, and cost-efficient response. This session will explore hard-earned lessons from around the world. We will review innovative strategies employed by institutions including the Atlantic Council, the Insurance Development Forum, World Bank, and the Red Cross Red Crescent Climate Centre. These strategies leverage parametric insurance, forecast-based financing of early warning and action systems, and technology that enables smarter and more cost-efficient risk management, streamlined processes, and enhanced customer experience.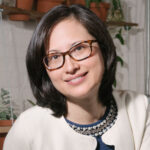 Moderator
Marjorie Brans
Global Catalyst
The League of Intrapreneurs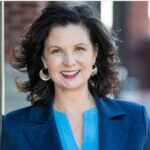 Speaker
Kathy Baughman McLeod
Director and Senior Vice President
Adrienne Arsht–Rockefeller Foundation Resilience Center, Atlantic Council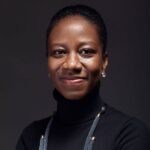 Speaker
Ekhosuehi Iyahen
Secretary General
Insurance Development Forum
12:30 pm - 1:35 pm


Impacts of Physical Climate Risk for Canada's Housing Sector

The Canada Mortgage Housing Corporation confronts the risks and opportunities of climate change in fundamental ways. Its programs cover climate change mitigation and adaptation, including initiatives to improve energy efficiency of housing, and reducing systemic risk to which climate change contributes. At the moment, CMHC is undertaking a reflection on further opportunities to address climate risk throughout Canada's housing system, as part of its long-term outlook and a new climate strategy. This presentation will describe CMHC's work on climate risk and contemplate strategic opportunities as Canada shifts to a lower carbon economy. The first part of the presentation will explain how climate patterns generate risk in the housing and housing finance systems, as well as the suite of programs offered to address climate risk and advance a climate resilient housing stock in Canada. The second part of this presentation will reflect on challenges and opportunities for CMHC looking ahead five, ten, and twenty years into the future. The presentation will be followed by a Q&A session on the issue of climate risk in the housing market.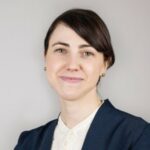 Moderator
Joanna Dafoe
National Director of Climate Change
Insurance Bureau of Canada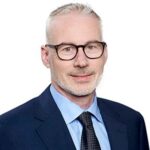 Speaker
Steve Mennill
Chief Climate Officer
Canada Mortgage and Housing Corporation
1:35 pm - 2:35 pm


The Threat of Physical Climate Risk: How Canada's Banks can Provide Stability to the Canadian Economy

Banks and Climate Change: Looking ahead at the threats and opportunities. Physical climate change poses significant risks that can impact banks' performance and reputations. As climate change becomes more challenging and its impacts more pervasive, it will be increasingly important for banks to think about both short- and long-term consequences and mitigation. This session will focus on how banks – and indeed any business – can manage these issues for a more prosperous tomorrow.
Moderator
Blair Feltmate
Head, Intact Centre on Climate Adaptation
University of Waterloo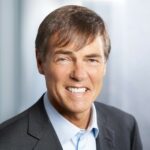 Speaker
Mike Pedersen
Chair, Business Development
Bank of Canada
Thank You To Our Sponsors