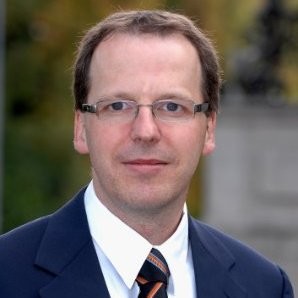 Balz Grollimund
, Ph.D
Head Treaty Underwriting, Canada & English Caribbean at Swiss Re
Balz Grollimund is heading the Earthquake team within the Cat Perils unit of Swiss Re. Based in Zurich, he is responsible for overseeing the underwriting tools the company uses to assess earthquake and Tsunami risks for treaty and single risk businesses, supporting the development of non-traditional risk transfer instruments, as well as providing expert advice in all aspects related to geological hazards.
Dr. Grollimund joined Swiss Re in 2005 as a member of the Earthquake team. Since then he has played a key role in developing numerous earthquake and Tsunami models and coordinating Swiss Re's "next generation" model initiative within the Cat Perils unit. Prior to joining Swiss Re, he oversaw consulting services for the Latin America region of Geomechanics International Inc., a US-based consultancy for the energy sector.
Dr. Grollimund holds a Diploma in Earth Sciences from the Swiss Federal Institute of Technology (ETH) in Zurich, as well as M.Sc. and Ph.D. degrees in Geophysics from Stanford University in California.
View profile on


Steering Comittee Members