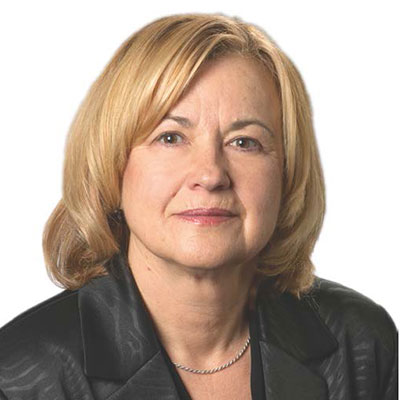 Barb Szychta
Vice President, Risk Management Services at Frank Cowan Company
Barb has over 30 years of experience in the insurance industry and has been with Frank Cowan Company since 2005. As the Vice President, Risk Management Services and a member of the senior leadership team, she is responsible for driving innovative risk management practices and solutions as well as leading the loss control and risk analysis teams at Frank Cowan Company. Barb is the driving force behind the Frank Cowan Company Risk Management Centre of Excellence, an on-line resource library and interactive tool, and was instrumental in the roll out of Frank Cowan Company's weather monitoring portal and GPS systems for Municipal clients.
Barb is an active member of the Risk Management community, frequently representing Frank Cowan Company at many Municipal and Not-For-Profi conferences as a key-note speaker; as a member of the Minimum Maintenance Standards Task Force between 2007 and 2010; and as a contributor to a variety of industry publications on a range of topics. She is currently a member of the CSA Naturalized Playspaces Standards Committee. In 2010, Barb received the Volunteer of the Year Award from the Ontario Recreational Facilities Association.
Barb is a graduate of Wilfrid Laurier University and holds her CIP, CAIB and CRM designations from the Insurance Institute.
View profile on


Steering Comittee Members