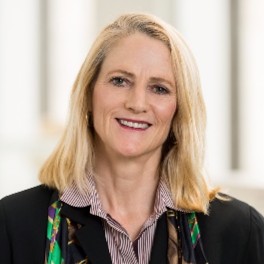 Deirdre Laframboise
Executive Director at Canadian Water Resources Association (CWRA)
As a systems thinker I look to improve or advance mandates via an integrated, inclusive, adaptive management style. My background includes leading three national sustainability not for profit organizations as Executive Director and other Senior Director roles that expanded my knowledge in the green build, research and policy sectors.
I co-founded and led a national charity that won Canadian and international awards for ground-breaking programming in the nexus between environment and health. Results included measurable behaviour change in thousands of Canadians and reductions in tons of greenhouse gases. I secured and managed long term sponsorships with Fortune 500 companies, and public sector grants that collectively totalled over $7 million over a decade.
I excel at organizational transition, program development, partnership stewardship, and integrated knowledge mobilization. I am self-motivated and forward thinking with a unique ability to see connections and shared objectives between people and projects.
Serving as Executive Director for two other national organizations, I drove major internal system and process changes, advanced strategic partnerships, managed government relations, delivered national membership drives, oversaw communications and events, and promoted science to policy initiatives that drove best practices.
Working across multiple sectors on a range of complex issues provided me a unique perspective and insights. The sector silos can be addressed with the right data/evidence, stakeholder engagement and effective communications. I strive to know my audience and find common ground to advance shared goals and objectives.
Serving as a member on several, high profile national advisory committees provided great insights into the sector silos, and deepened my appreciation for the value of performance management frameworks. It also expanded my public/private sector networks.
As a past national team athlete I like to push my personal/work bar of excellence to new heights. It is about doing one's best, supporting others, and always seeking ways to improve. Sport has taught me to embrace and adapt to the unexpected.
One of my career highlights was receiving the Alumni Achievement Award from my Alma Mater, University of Waterloo, Department of Environmental Studies.
Outside of work I can be found with family and friends, participating in outdoor sport or activity, gardening, cooking, reading, and traveling whenever possible to keep experiencing what life has to offer.
View profile on


Steering Comittee Members