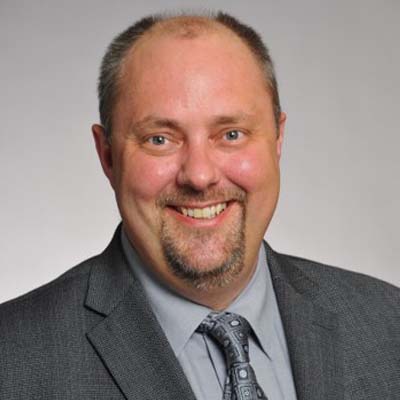 Doug Tarry
President at Doug Tarry Homes
Doug Tarry is the President of Doug. Tarry Limited (DTL), a multi-award-winning home building company established in 1954 and located in St. Thomas, Ontario. Doug himself has won numerous awards, including CHBA Member of the Year and EnerQuality Hall of Fame Inductee award, both in 2020, and more recently EnerQuality's Builder Achievement Award.
Under the CHBA NZ Program, DTL recently reached a milestone, having now built and labeled 250 Net Zero Ready homes, the first builder in Canada to do so. Since 2019, all new homes constructed by DTL have been built to Net Zero Ready as the minimum standard, a significant improvement over a code-built home.
Doug has developed the 4 principals of modern design: Occupant Comfort, Indoor Air Quality, Climate Resiliency, and Carbon Reduction (C.I.C.C.) that are incorporated into all DTL NZ home designs. DTL uses water management and an air tightness plan, along with the C.I.C.C. concept, towards building the 100-year home.
With a strong passion for people, the environment, and the planet, DTL incorporates trails, micro forests, pollinizing native plants and wildflowers, green spaces, and bird nesting platforms/boxes into its designs wherever possible.
Doug has led humanitarian missions, named Hope Agua Vita, in Puerto Rico, assisting with rebuilding in the village of San Lorenzo after it was devastated by Hurricane Maria in 2017. That same year, he spearheaded a community effort of over 600 volunteers in St Thomas to build a Net Zero Ready home in 3 days in support of a young family struck by unexpected tragedy. Given the name HOPE, the project was filmed and recently won the Oniros Film Award (NYC) for Best Documentary Short. And in partnership with the YWCA St Thomas-Elgin and Sanctuary Homes, DTL will partake in the building of 20 apartment units and 20 tiny homes that will provide safe, clean, sustainable and affordable housing in an effort to reduce homelessness and improve housing stability for marginalized individuals and small families in the comminity.
Currently, Doug is authoring a book entitled "From Bleeding Edge to Leading Edge: A Builders Guide to Net Zero Homes". In the summer of 2021, Doug presented a 4-part webinar series, based on his book, for the Energy & Environmental Building Alliance (EEBA), and was honored to be their Keynote Speaker at the EEBA 2021 Summit.
Through his webinars, speaking engagements, publications, and partnerships with numerous organizations, Doug eagerly shares his philosophies, processes, concepts, and experience with other builders and industry leaders as he believes we should all work towards the greater good of our people and our planet: "Always leave your campsite better than you found it" (Doug Tarry Sr).
View profile on


Steering Comittee Members