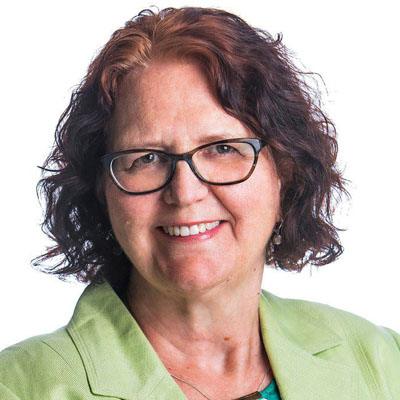 Linda Brown
Former Mayor at City of Merritt, B.C.
Linda is currently retired, but was the Mayor for the City of Merritt during the time of the devastating Flood of 2021, a flood that evacuated the entire city. She was a Director for the Thompson Nicola Regional District and the Thompson Regional Hospital District. She has previous political experience with terms as a City Councillor and as a School Trustee.
Prior to her career in local government, Mayor Brown was a self-proclaimed "late bloomer" who spent a brief spell as a Health Records Technician before heading back to school to earn an undergraduate degree in Arts with a major in political science. She then completed a Master of Science in Health Planning and Administration, achieved her CPA, CGA designation, and spent over three rewarding decades working in senior finance and administration roles in the healthcare and education sectors in B.C. and Ontario.
Linda recently served as a Director and Finance Chair for the Economic Trust of Southern Interior – BC and a Director for the RCMP Local Government Contract Management Committee for the Union of BC Municipalities. She also served on Municipal Finance Association board, past-Treasurer on the Board of Deacons at the Community Crossroads Church and as Vice-President of her strata council.
She has three grown children, three grandchildren, and two great grandchildren. She is an avid reader, a lifelong learner, and is committed to serving her community in numerous ways. She cherishes her alone time.
Linda has a diverse work history and has worked in numerous places in Canada before returning to her hometown after a successful career. She grew up in Merritt and returned home after retirement to look after ailing parents. Both have since passed on.
As an active volunteer, Linda has participated in numerous mission projects overseas and has a passion for serving the under-privileged. She served as Country Director of Finance with non-profit organization Samaritan's Purse in Mozambique, Africa, and has participated in numerous short term mission trips, which have allowed her to explore many countries including Mexico, Panama, Britain, Crimea, France, the USA, Canada, and many more. When not travelling the world, Linda and her husband spend their time developing their own little 9 ½ acre piece of paradise.
View profile on


Steering Comittee Members