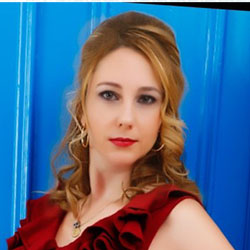 Rachel Anne Carter
, Dr.
Director of Cyber at The Geneva Association
Rachel is a dedicated insurance professional, published author, journal editor, well established cyber and terrorism risk researcher and natural catastrophe insurance researcher, presenter and university law lecturer with experience running an insurance consulting firm. She currently works as Director (Cyber) for the Geneva Association. She co-founded and manages the Journal of Terrorism and Cyber Insurance.
She runs her own business as the Managing Director of Carter Insurance Innovations Limited. Her prior UK experience includes Cyber Innovation and Underwriting at AmTrust, providing research to the CEO at Pool Re and Senior Model Evaluation Analyst at Tokio Marine Kiln. She also worked in Lloyd's in the International Regulatory Affairs Department.
Rachel's London work experience continues on from her international experience from the OECD (working as an insurance consultant in the Directorate for Financial and Enterprise Affairs where she focused on natural disaster insurance and terrorism risk insurance). As a result of experiences obtained from the OECD, Rachel has much experience in diplomacy and working with government representatives, industry leaders, academics as she worked with the OECD High Level Advisory Board and heads of various natural catastrophe pools and terrorism risk insurance pools/ schemes.
In striving for continued research excellence, Rachel has completed a PhD thesis dealing with natural catastrophe insurance. She was awarded a scholarship from the Bushfire Co-operative Research Centre (Australia) and won the International Association of Wildland Fire PhD Scholarship Award. The PhD research has had real impact in Australia where some of the taxation and insurance findings were presented in Parliament House in front of the Senate Economic References Committee. Research has also been cited by a number of Australian senators when looking at issues associated with natural catastrophe insurance.
View profile on


Steering Comittee Members