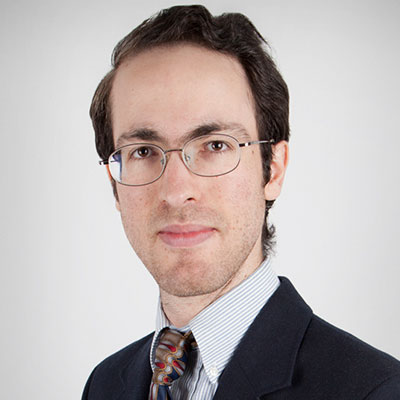 Scott Stransky
Managing Director, Head of the Cyber Risk Analytics Center of Excellence at Marsh McLennan
Scott Stransky is Managing Director and Head of the Cyber Risk Analytics Center of Excellence at Marsh McLennan. The Center was formed in mid-2021 to provide cyber modeling, thought leadership, and cyber analytics guidance across the MMC enterprise.
Previously, he led the Cyber Modeling group at extreme event modeling firm AIR Worldwide (part of Verisk Analytics). Under his leadership and guidance, the team sourced and cleansed detailed cyber security, incident, and claims data, and combined it with advanced machine learning algorithms, stochastic modeling techniques, and Monte Carlo simulations, providing the insurance industry with a robust suite of models to manage their cyber insurance portfolios.
He is a recognized speaker across North America and Europe on the topics of cyber insurance risk and catastrophe modeling, having been invited to speak at numerous conferences sponsored by AIR and Verisk, Advisen, NetDiligence, IUA of London, RAA, CPCU Society, AM Best, Lloyd's, and others, in addition to engaging directly with clients.
Earlier in his 14-year tenure at AIR, he was the manager for the U.S. & Canada severe thunderstorm models and the tropical cyclone models for the Caribbean and Hawaii, and he oversaw the Life & Health and Supply Chain modeling teams. He worked on the U.S. and North Atlantic tropical cyclone catalogs, and the U.S. Wildfire model. He participated in damage surveys for the 2008 Super Tuesday Tornadoes, the 2008 Southern California wildfires, 2011's Hurricane Irene in the Bahamas, the Moore Tornado in 2013, and Hawaii's Tropical Storm Iselle in 2014.
Mr. Stransky earned a B.S. in Mathematics with Computer Science from MIT and an M.S. in Atmospheric Science from MIT. His Masters research involved numerical modeling of rotating fluids in the laboratory setting and extrapolating the results to real-world weather models. His thesis was entitled: "Real-time state estimation of laboratory flows". His work has been published in academic journals.
Scott is trying to visit all 423 National Parks in the United States. He has been to 402 of them so far. Since he's almost done with that, he's added other goals, such as getting to all the UNESCO World Heritage Sites, all the US state tripoints, all the US counties, and all the US/Canada border crossings. In his spare time, he enjoys composing music (for example www.youtube.com/watch?v=DFRj3wrqmps, www.youtube.com/watch?v=HMy02KpVLQw, and www.youtube.com/watch?v=JiDEk794HWo), and is the longest-serving member of the MIT Wind Ensemble in its history.
View profile on


Steering Comittee Members