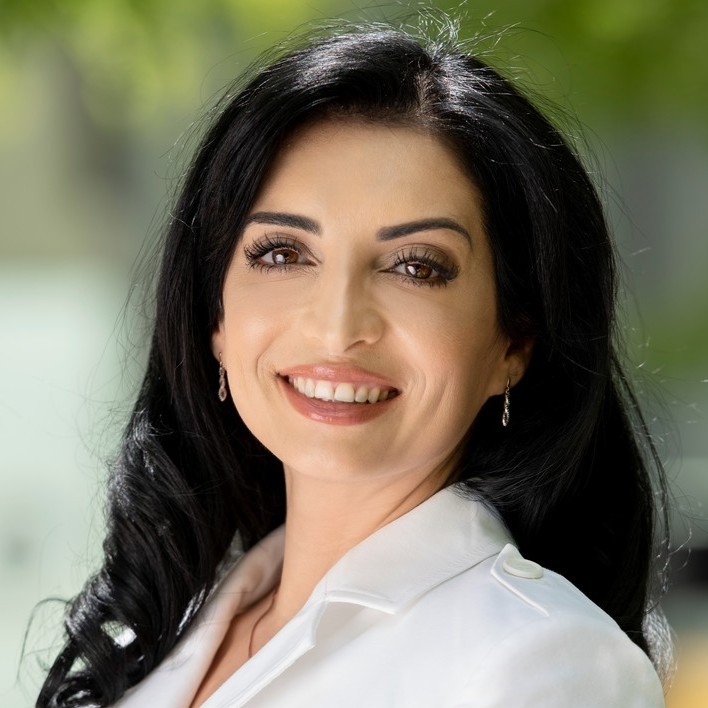 Tania Caceres
, CRM, SCR
Principal at Risk Nexus
Tania Caceres is the Managing Director of Risk Nexus, a global real estate consulting firm specializing in ESG strategy, integration, and risk management. It serves large corporate clients including leading Canadian and European REITs, one of Canada's largest pension funds, and a New York-based global investment manager. Ms. Caceres co-founded Risk Nexus in 2014 after a corporate career with Canadian Real Estate Investment Trust (CREIT), Redcliff Realty, and finally Triovest where she was Vice President and Head of the Integrated Real Estate Services.
Ms. Caceres established Triovest's IRES division in the mid-2000s and created an integrated, high-performing ESG team by repositioning legacy groups doing insurance management, risk management, occupational health and safety, and corporate responsibility. Always an early adopter in sustainability, as the IRES leader she "future-proofed" real estate and gained C-suite support for a program to protect a $10 billion portfolio against climate change. In addition, she was part of the team leading the first LEED certification in Ontario, her firm's first LEED EB O+M certification, and multiple other building certifications. She was also integral in the development of ESG software used throughout the firm which has now become an industry-standard third-party information management system.
Ms. Caceres is widely recognized as a thought leader in sustainability, climate risk, operational resilience, and governance. She was inducted as a member of Canada's Clean 50 in 2017 for her contributions to clean capitalism, sustainability, and ESG factor integration in real estate. She is an Advisory Council Member for the Globe Capital conference series, is a founding member of the United Nations Office for Disaster Risk Reduction's ARISE network in Canada, and is a frequent speaker about real asset resiliency and risk management investment issues.
She holds the Sustainability and Climate Risk (SCR) certification from the Global Association of Risk Professionals, and a CRM certification in risk management from the University of Toronto. She pursued undergraduate studies in Business Administration and Law at the University of Toronto (U of T), and has earned the U of T Certification in Risk Management credential. She is a Canada Green Building Council LEED GA, and holds the Association of Business Continuity Professional Certificate.
View profile on


Steering Comittee Members